The Hoff is taking off.
David Hasselhoff, who was let go from America's Got Talent last season in favor of Howie Mandell, has signed on to replace Simon Cowell on the British version of this reality competition.
"David is super excited about the move [to England]," an insider tells Pop Eater. "He's in London over the holidays going theater and looking at apartments for when he moves full-time early next year."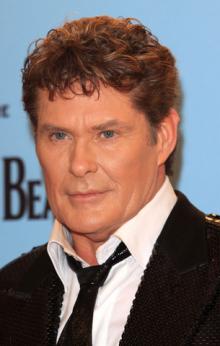 Things are looking good for Hasselhoff these days, as his family's reality show premiered on A&E last week.
"It's a brand-new start for David and he couldn't be more exited," says a friend. "His new reality show is bound to be a hit and now he is returning to TV in the show that found Susan Boyle. What could be bigger than that?"
Nothing. Absolutely nothing could be bigger than that.

Read The Original Sourcetrend USA news